Water Quality Testing
Alpharetta Property Inspections LLC offers advanced water testing by SimpleWater
Advanced Analytical Laboratories
Specialized For Home Health Testing
Tap Score by SimpleWater is the leading option for fast and dependable home health testing. Our EPA award-winning firm provides cutting-edge health analysis and lab testing to homes and businesses nationwide.
Our certified water tests include tailored services for home buyers and sellers to obtain dependable results quickly and effortlessly.
Don't trust unreliable test strips, our professional engineering and Ph.D. staff is always here to help.
4 Reasons to Lab Test Your Water
Lead contamination
Only 1 inch of old plumbing pipes has the potential to cause long term health problems.
Arsenic is tasteless
20% of untreated drinking water in the USA contains cancer-causing arsenic (USGS).
Hidden maintenance
Your biggest investment might come with a $20,000 headache: water hardness.
Know before you buy
Children are especially vulnerable to contaminants in water, and they deserve the best. 
Know what's in your tap water.
Detailed results in 5 days or less:
Contaminants explained
Health risks analyzed
Plumbing risks assessed
Treatment costs estimated
Add Tap Score to your Home Inspection Report.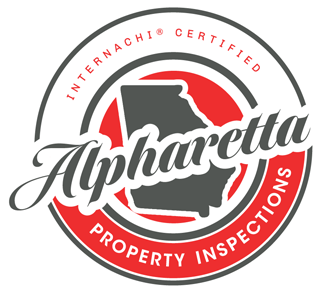 North Georgia's Home Inspection Specialists
We offer professional home inspections to North Fulton, Forsyth, Gwinnett, Cobb, Dekalb, and Cherokee counties. This includes the cities of Alpharetta, Milton, Johns Creek, Suwanee, Roswell, Marietta, Cumming, and Canton.
Home inspections start as low as $375
Appointments are available Monday - Saturday, including evenings as necessary. Online payments are accepted.
At Alpharetta Property Inspections LLC, we know that when a particular home looks like it may be the perfect one for you, excitement will reach an all-time high. But while first impressions are important, they have to be managed carefully—and that's why we offer a comprehensive property inspection that will give you a deeper understanding of the home so that you're able to make an informed decision. Contact us today to request an inspection.