New Construction Services
Alpharetta Property Inspections LLC offers professional new construction inspections to North Georgia. These services will give you peace of mind at all stages of the construction process by ensuring you get the home you paid for. All our inspections follow InterNACHI's rigorous Standards of Practice.
We offer inspections specifically for the second phase of construction, right before the drywall is installed. This inspection is an excellent way to ensure the quality of components and installation that may later be unseen once they are covered by insulation and drywall.
This is an excellent opportunity to stop issues before they occur, and get assurance of quality construction.
New Construction Inspections
At final phase of construction, when the builder is ready to hand over the home, we conduct comprehensive inspections to ensure all of the systems and components of your new home are properly installed and functional. This vital service gives you confidence that your new home is what you expected, before you sign for it.
Final construction inspection is discounted by $50 if you have already had a pre-drywall inspection through us.
Builder Warranty Inspection
Most new home builders offer a warranty for either 12 or 18 months. During this period, if anything breaks or you notice something that the contractor may have missed you should able to contact the builder and he will fix it, for free. Unfortunately, this is not always the way things work in real life. Often, the builder will delay, or claim, "Hey, we built it to the code". Or, maybe you waived your right to an independent home inspection because "it was a new home," but now you are not sure if it was right.
We offer an 11th month re-inspection of your new build that allows you to make any necessary claims with the builder before the warranty expires.
Added bonus: If you used us to inspect your home prior to moving in, enjoy this re-inspection at a 25% discount off the normal inspection price!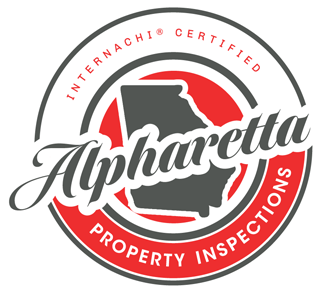 North Georgia's Home Inspection Specialists
We offer professional home inspections to North Fulton, Forsyth, Gwinnett, Cobb, Dekalb, and Cherokee counties. This includes the cities of Alpharetta, Milton, Johns Creek, Suwanee, Roswell, Marietta, Cumming, and Canton.
Home inspections start as low as $450
Appointments are available Monday - Saturday, including evenings as necessary. Online payments are accepted.
At Alpharetta Property Inspections LLC, we know that when a particular home looks like it may be the perfect one for you, excitement will reach an all-time high. But while first impressions are important, they have to be managed carefully—and that's why we offer a comprehensive property inspection that will give you a deeper understanding of the home so that you're able to make an informed decision. Contact us today to request an inspection.