Alpharetta Property Inspections LLC
Alpharetta Property Inspections LLC is a fully licensed and insured business, owned and operated by home inspectors Kris Seguin and Bill Parent. Every company, no matter what line of work is involved, emphasizes specific aspects of the business in order to achieve sustained success. For Kris and Bill, they put their emphasis on the details—because a quality home inspection requires giving full attention to every single detail that could potentially make or break a good investment.
You're Welcome To Attend Your Inspection
Kris and Bill invite their clients to join along during the home inspection process, going over their findings in person so that you have a chance to directly observe what will be in your inspection report.
CALL US AFTER YOUR INSPECTION
If you've got something on your mind after an inspection is over that you'd like to discuss, please give us a call at any time—our job is to answer your questions so that you can approach a real estate transaction with confidence.
We're Here To Answer Your Questions
If defects are discovered during an inspection, we'll take our time to make sure you understand every detail—patiently guiding you through the potential causes and the impacts the issue may have on the home's condition in the future.
Certified Home Inspectors
Kris Seguin
Long before he trained to become a home inspector, Kris displayed total dedication in the work he accomplished and a true passion for helping others. Kris was formerly involved in the medical field, working as a paramedic for over 15 years. After relocating to Georgia from his home state of Connecticut, Kris took a serious interest in home inspections—realizing that his conscientious demeanor and detail-oriented nature could prove to be major assets for prospective home-buyers who are about to make a monumental investment decision. Kris is an InterNACHI Certified Professional Inspector (CPI). When he's not working, Kris enjoys spending time with his family and traveling.
Bill Parent
Bill is certainly no stranger to the housing industry, working for over 30 years in construction, maintenance, and as an HVAC specialist. Before becoming a home inspector, Bill operated his own handyman business, doing countless repair and remodeling jobs for residents and business owners in the local area. Bill came to the realization that so many issues he remediated for homeowners as a handyman could have been avoided through a proper home inspection—and he decided that a career as an inspector was his true calling. Bill is an InterNACHI Certified Professional Inspector (CPI). In his free time, Bill enjoys relaxing at the lake with his family.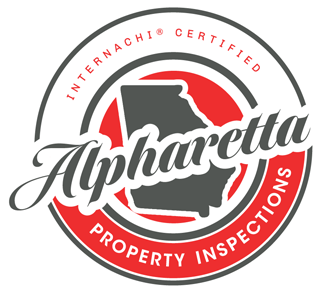 North Georgia's Home Inspection Specialists
We offer professional home inspections to North Fulton, Forsyth, Gwinnett, Cobb, Dekalb, and Cherokee counties. This includes the cities of Alpharetta, Milton, Johns Creek, Suwanee, Roswell, Marietta, Cumming, and Canton.
Home inspections start as low as $375
Appointments are available Monday - Saturday, including evenings as necessary. Online payments are accepted.
At Alpharetta Property Inspections LLC, we know that when a particular home looks like it may be the perfect one for you, excitement will reach an all-time high. But while first impressions are important, they have to be managed carefully—and that's why we offer a comprehensive property inspection that will give you a deeper understanding of the home so that you're able to make an informed decision. Contact us today to request an inspection.