Inspection Services
Alpharetta Property Inspections LLC offers professional home inspection services to North Georgia. We're confident that once your inspection is completed, you'll be satisfied with the thoroughness of the inspection report and the time we spend ensuring that you understand what to address during those critical final negotiations with the seller of the home. We follow InterNACHI's rigorous Standards of Practice.
For every home purchase you want to make sure the investment you are about to make is everything you are hoping for. Our Buyer's Inspection is a comprehensive assessment of a home's readily accessible and visible components. Giving you a detailed report on our findings will help give you peace of mind. Your inspection report will be delivered within 24 hours of the completed service.
The following areas of the home will be inspected:
Roofing System
Foundation & Crawl Spaces
Structural Components
Exterior (doors, windows, cladding)
Decking
Driveways, Walkways, & Vegetation
Interior (doors, windows, floors, walls, ceilings, stairs)
Attic, Insulation, & Ventilation
Smoke & Carbon Monoxide Detectors
HVAC System
Plumbing System
Electrical System
A moisture meter and carbon monoxide detector will be used as necessary free of charge.
This inspection service is a detailed evaluation of a residential property that the client is preparing to sell. The inspection should be scheduled before you make the listing for the home so that we can provide a full rundown of the home's strengths and weaknesses before prospective buyers begin to view the property. If repairs are recommended, you'll be able to either hold off on showing the home until the issues are resolved, or otherwise have a chance to discuss the issues with prospective buyers before the home is inspected by another third party of the buyer's choice.
New Construction / Builder Warranty Inspection
Most new home builders offer a warranty for either 12 or 18 months. During this period, if anything breaks or you notice something that the contractor may have missed you should able to contact the builder and he will fix it, for free. Unfortunately, this is not always the way things work in real life. Often, the builder will delay, or claim, "Hey, we built it to the code". Or, maybe you waived your right to an independent home inspection because "it was a new home," but now you are not sure if it was right.
We offer a 9 month re-inspection of your new build and allowing you to make any necessary claims with the builder before the warranty expires. Added bonus: If you used us to inspect your home prior to moving in, enjoy this re-inspection at a 25% discount off the normal inspection price!
Radon is a known carcinogenic and is also one of the top causes of unintentional home-related deaths. At least 6 percent of all U.S. homes have excessive amounts of radon. I can test your future or existing home for radon to give you peace of mind.
Radon Testing is $200 or $100 when included with any home inspection service. 
What's in your water?
Even the clearest water can have contaminants you're unable to taste, smell, or see. Tap Score by SimpleWater is the leading option for fast and dependable home health testing. Request our certified water tests that include tailored services for home buyers and sellers to obtain dependable results quickly and effortlessly.
Appliance Recall Services
Recall Chek is the first service for consumer recalls in the United States and has compiled over 205 million recalls from public records, to create a fail-safe system to check for dangerous flaws with home appliances. 
If a manufacturer designs a dangerous product, they MUST recall that item and fix it free of charge. RecallChek will provide the information to resolve any potential recall issues promptly.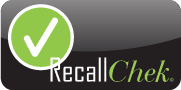 Thermal Image Camera
We use a FLIR thermal imaging device as needed to assist with the home inspection. It can help us pick up possible problem areas with heat loss and moisture prone areas. It is also a great added tool to any home inspection.
Aerial Drone
We primarily use a drone to examine roofs during our inspection process. Drones allow us to safely get up close and produce detailed images for further inspection of the property.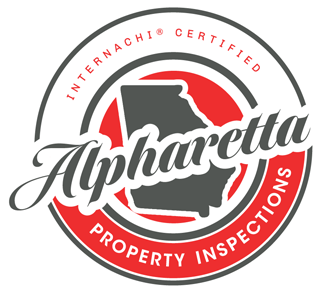 North Georgia's Home Inspection Specialists
We offer professional home inspections to North Fulton, Forsyth, Gwinnett, Cobb, Dekalb, and Cherokee counties. This includes the cities of Alpharetta, Milton, Johns Creek, Suwanee, Roswell, Marietta, Cumming, and Canton.
Home inspections start as low as $375
Appointments are available Monday - Saturday, including evenings as necessary. Online payments are accepted.
At Alpharetta Property Inspections LLC, we know that when a particular home looks like it may be the perfect one for you, excitement will reach an all-time high. But while first impressions are important, they have to be managed carefully—and that's why we offer a comprehensive property inspection that will give you a deeper understanding of the home so that you're able to make an informed decision. Contact us today to request an inspection.