Additional Services
Going beyond just the best home inspections in the area, Alpharetta Property Inspections LLC offers multiple additional services that can add detail to your inspection, or be requested as a standalone service.We have specialized training or professional local contacts for all of our services, to give you precise and complete information on your home investment, all through just one call.
Radon is a known carcinogenic and is also one of the top causes of unintentional home-related deaths. At least 6 percent of all U.S. homes have excessive amounts of radon. I can test your future or existing home for radon to give you peace of mind.
Radon Testing is $200 alone, or $150 when included with any home inspection service. 
Even the clearest water can have contaminants you're unable to taste, smell, or see. Tap Score by SimpleWater is the leading option for fast and dependable home health testing. Request our certified water tests that include tailored services for home buyers and sellers to obtain dependable results quickly and effortlessly.
We offer dedicated pool inspections that help identify issues or concerns with your pool's fittings, seal, water condition, and even more. By making use of professional local pool experts, we can offer a comprehensive home inspection solution, all through one call.
Termites can remain unseen while still causing major damage. In some cases, this damage can even affect the structural safety of your home, requiring expensive repair work. The best way to prevent to prevent pests from making your home into theirs is to have a professional inspect for any signs of termite activity. We make use of specialized training and tools to identify the presence of termites, and source solutions from a reputable local pest company.
Annual Home Maintenance Inspections
If you already own your dream home, inspections are still a crucial tool in maintaining its condition and getting the most out of your investment. We offer a comprehensive inspection that focuses on items that will help you keep your home healthy and free of major repairs for years to come.
As there are many lakes in our area, we offer specialized dock inspections to ensure the integrity of the structure and make recommendations for its long-term health and maintenance. This is especially crucial if you are considering a property that already has a dock, or if your dock may have been affected by heavy weather.
Make sure that your tenants have left your rental unit in truly good condition by having your rental inspected when they move out. This will help you protect yourself financially and accurately determine if any costs need to be deducted from your tenant deposit.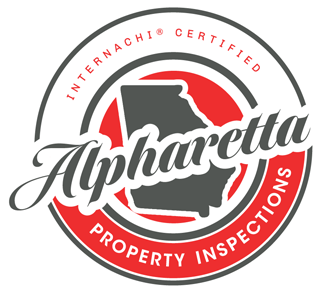 North Georgia's Home Inspection Specialists
We offer professional home inspections to North Fulton, Forsyth, Gwinnett, Cobb, Dekalb, and Cherokee counties. This includes the cities of Alpharetta, Milton, Johns Creek, Suwanee, Roswell, Marietta, Cumming, and Canton.
Home inspections start as low as $450
Appointments are available Monday - Saturday, including evenings as necessary. Online payments are accepted.
At Alpharetta Property Inspections LLC, we know that when a particular home looks like it may be the perfect one for you, excitement will reach an all-time high. But while first impressions are important, they have to be managed carefully—and that's why we offer a comprehensive property inspection that will give you a deeper understanding of the home so that you're able to make an informed decision. Contact us today to request an inspection.