Alpharetta
Property Inspections LLC
Your Reliable, Local Home Inspection Professionals
All of the Facts,
None of the Guesswork
Sometimes the most easily overlooked and disregarded features of a home can hold the greatest sway over the durability, safety, and overall condition of the home's construction. That's why at Alpharetta Property Inspections LLC, we conduct a detail-oriented home inspection that provides an accurate and objective representation of the property's strengths and weaknesses.
We'll give you a full account of what to expect from a home purchase so that you can go into negotiations with the facts—preventing you from having to take a gamble on the buying decision you ultimately choose to make.
Set Up for Your Convenience
ONLINE REPORTS, PAYMENTS & SCHEDULING
By choosing us for your home inspection needs, you'll save yourself from having to bounce around from place to place in order to get the ball rolling—because we provide online report delivery, online payments, online signature, and online scheduling all for your convenience.
TWO INSPECTORS ARE BETTER THAN ONE
Instead of a one-man show, our company is operated by a team of two home inspection professionals—opening up the door for greater scheduling availability and timelier inspections.
APPOINTMENTS TO FIT YOUR SCHEDULE
Appointments can be scheduled Monday – Saturday so that your home inspection can take place at the time that is most ideal for your needs.
Your Inspection Report Arrives in 24 Hours or Less
Once we've taken down the last of our inspection notes, we'll review all of the information before organizing our findings into a full inspection report that will be sent to you within 24 hours. In addition to being extensively detailed and easy to understand, our inspection reports contain photographs and videos of the home whenever additional documentation can be helpful for clarifying our explanations of certain issues. We also include access to the essential Create Request List™ (CRL)™ feature by HomeGauge.
The Create Request List™ (CRL)™
Once you receive your inspection report, you can take any defective items listed and move them over to an itemized project and repair request list
The user-friendly CRL™ feature can be accessed from most devices, including personal computers, mobile phones, and tablets
After you and your real estate agent have reached a consensus about the final contents of your request list, it can be combined with the standard repair addendum that will be passed along to the seller of the home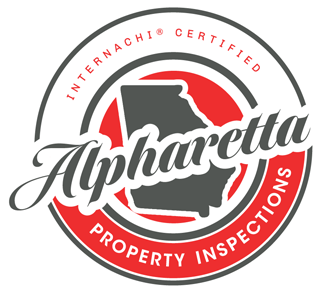 North Georgia's Home Inspection Specialists
We offer professional home inspections to North Fulton, Forsyth, Gwinnett, Cobb, Dekalb, and Cherokee counties. This includes the cities of Alpharetta, Milton, Johns Creek, Suwanee, Roswell, Marietta, Cumming, and Canton.
Home inspections start as low as $350
Appointments are available Monday - Saturday, including evenings as necessary. Online payments are accepted.
At Alpharetta Property Inspections LLC, we know that when a particular home looks like it may be the perfect one for you, excitement will reach an all-time high. But while first impressions are important, they have to be managed carefully—and that's why we offer a comprehensive property inspection that will give you a deeper understanding of the home so that you're able to make an informed decision. Contact us today to request an inspection.