Alpharetta
Property Inspections LLC
Your Reliable, Local Home Inspection Professionals
Providing the premier home inspection in Alpharetta, GA | Suwanee, GA | Johns Creek, GA | Roswell, GA | Milton, GA | & all surrounding areas
All of the Facts,
None of the Guesswork
Sometimes the most easily overlooked and disregarded features of a home can hold the greatest sway over the durability, safety, and overall condition of the home's construction. That's why at Alpharetta Property Inspections LLC, we conduct a detail-oriented home inspection that provides an accurate and objective representation of the property's strengths and weaknesses.
We'll give you a full account of what to expect from a home purchase so that you can go into negotiations with the facts—preventing you from having to take a gamble on the buying decision you ultimately choose to make.
Matthew Helwig
2022-03-08
Kris performed a home inspection for me for a real estate transaction and he was EXTREMELY thorough and explained everything as we walked through the house. He went above and beyond and I can't recommend him highly enough!
Informative and indispensable for first time homebuyers! We were referred to Alpharetta Property Inspections by our real estate agent. As a first time homebuyer, I was nervous about not knowing what I don't know, but Kris did a great job showing me all the nooks and crannies of our soon-to-be-house and explaining what different things meant. We'll be moving in with the knowledge that we found a great house and with an understanding of things we might need to keep an eye on in the future.
My husband and I were very satisfied with the service and would definitely recommend.
Sonata Albright
2021-07-13
To say we satisfied with Kris is an understatement. He was recommended by our real estate agent and it has been the best experience. We are first homebuyers and Kris has been amazing and thorough with each inspection. He answered any and every question we've had in detail and it's been a relief to have a good and honest person helping us through all of this.
Professional, personable, but more than anything, our inspector, Kris, was really good at his job. His knowledge was extremely valuable. I would say that our inspection report helped us make critical decisions on purchasing a home.
Stephanie Klan
2021-06-23
Kris was very helpful and knowledgeable. He was able to come next day for an inspection with my buyer and answered give my buyer reassurance about his future home purchase and the problems with the property. We also received the inspection report promptly the same day as inspection which is very helpful in this market. I would definitely work with Kris again in the future!
In an aggressive real estate market, you need to be able to trust the vendors that you use for various services. I found my ability to trust Alpharetta Property Inspections easy based on their professionalism, confidence in their craft, and depth of information. Inspector was on time, informative about things to note vs things that were not good, and took his time to ensure he saw every spot in the house. Would recommend and use again.
These inspectors are truly a life saver! Worth every penny! Helped me dodge a bullet! I am so grateful I was informed so we bought a different house that didn't have a ton of hidden problems. They are extremely detailed with lots of high tech equipment. I loved the infrared imagery they were able to produce of the home, very revealing! I would absolutely use them again in the future!
Google rating score: 5 of 5, based on 36 reviews
Set Up for Your Convenience
ONLINE REPORTS, PAYMENTS & SCHEDULING
By choosing us for your home inspection needs, you'll save yourself from having to bounce around from place to place in order to get the ball rolling—because we provide online report delivery, online payments, online signature, and online scheduling all for your convenience.
DEDICATED & CERTIFIED BY THE BEST
We give our very best in every inspection we perform. This effort, combined with our top-notch training from the world's Leading Inspection Association, gives you the assurance of the best inspection possible.
APPOINTMENTS TO FIT YOUR SCHEDULE
Appointments can be scheduled Monday – Saturday so that your home inspection can take place at the time that is most ideal for your needs.
Your Inspection Report Arrives in 24 Hours or Less
Once we've taken down the last of our inspection notes, we'll review all of the information before organizing our findings into a full inspection report that will be sent to you within 24 hours. In addition to being extensively detailed and easy to understand, our inspection reports contain photographs and videos of the home whenever additional documentation can be helpful for clarifying our explanations of certain issues. We also include access to the essential  Repair Request List – so negotiations are easier.
The Repair Request List:
Once you receive your inspection report, you can take any defective items listed and move them over to an itemized project and repair request list
Thi user-friendly feature can be accessed from most devices, including personal computers, mobile phones, and tablets
After you and your real estate agent have reached a consensus about the final contents of your request list, it can be combined with the standard repair addendum that will be passed along to the seller of the home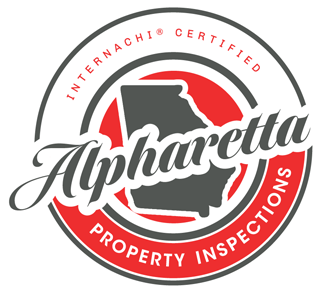 North Georgia's Home Inspection Specialists
We offer professional home inspections to North Fulton, Forsyth, Gwinnett, Cobb, Dekalb, and Cherokee counties. This includes the cities of Alpharetta, Milton, Johns Creek, Suwanee, Roswell, Marietta, Cumming, and Canton.
Home inspections start as low as $450
Appointments are available Monday - Saturday, including evenings as necessary. Online payments are accepted.
At Alpharetta Property Inspections LLC, we know that when a particular home looks like it may be the perfect one for you, excitement will reach an all-time high. But while first impressions are important, they have to be managed carefully—and that's why we offer a comprehensive property inspection that will give you a deeper understanding of the home so that you're able to make an informed decision. Contact us today to request an inspection.